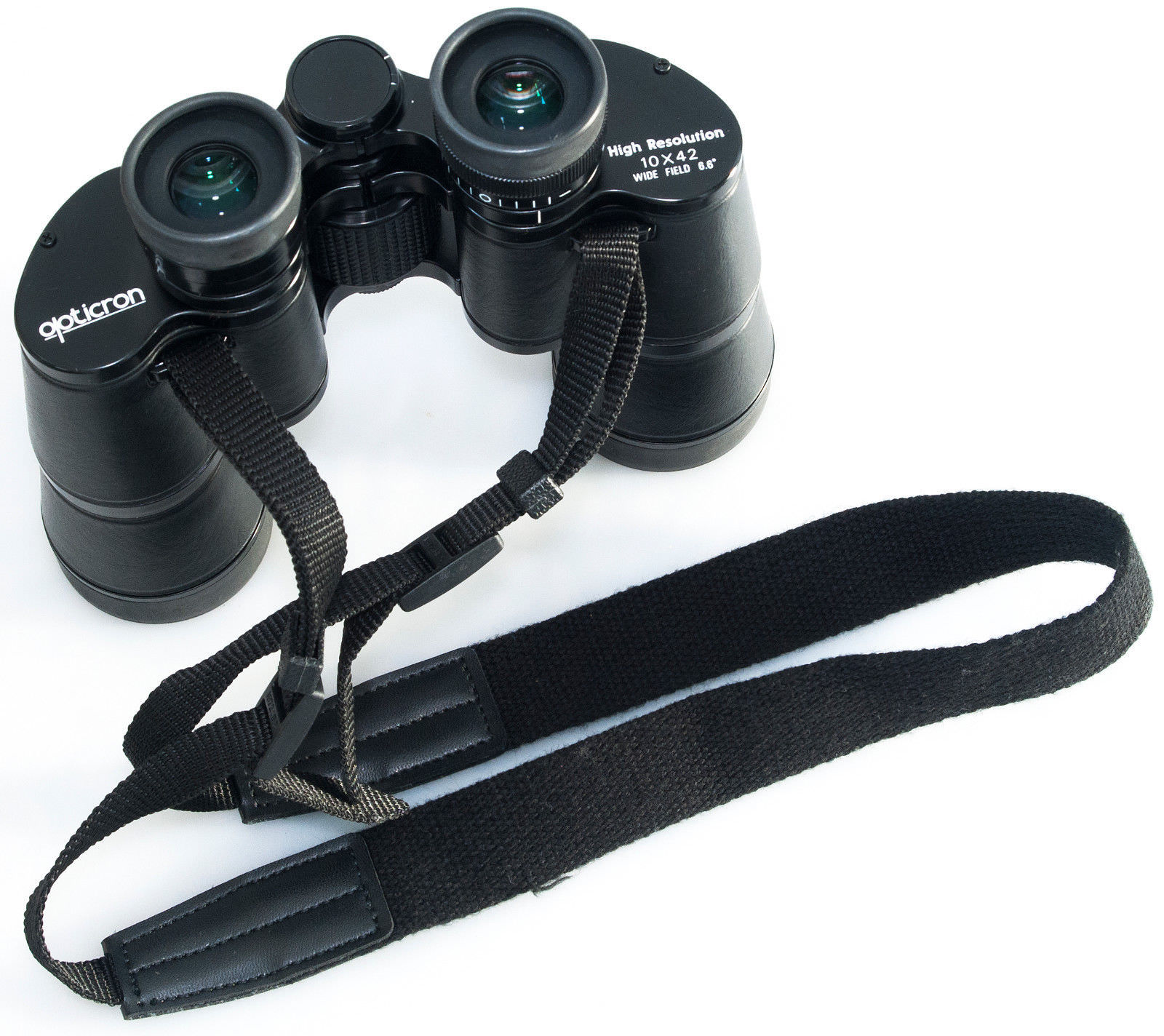 Click here for more information and to buy.
RARE OPTICRON HIGH RESOLUTION 10×42 WIDE 6.6 FIELD BINOCULARS
LOVELY & BRIGHT & ALSO VERY SHARP PAIR OF OPTICRON HR BINS WHICH ARE IN GREAT CONDITION THROUGHOUT WITH LOVELY & CLEAN OPTICS BOTH INTERNALLY & EXTERNALLY
OPTICS ARE ALSO FREE OF ANY DAMAGE INTERNALLY SUCH AS CRACKS OR GLASS CHIPS & ALSO ANY FUNGUS OR HAZES
AS YOU CAN SEE THE BODYWORK & OVERALL CONDITION IS IN GREAT SHAPE THROUGHOUT & EVERYTHING MOVES SMOOTHLY & ACCURATELY & AS IT IS INTENDED TO!
THESE ARE QUITE A RARE MODEL TO SOURCE & THESE ARE IN FACT THE NICEST PAIR OF BINS I HAVE OWNED PERSONALLY & ARE ALSO VERY LIGHT IN WEIGHT
WITH THE ATTACHED STRAP THEY WEIGH IN AT A MERE 635g ON MY DIGITAL SALTER KITCHEN SCALES SO THEY ARE A PLEASURE TO WEAR AROUND THE NECK WHILS OUT & ABOUT
I WILL CAREFULLY PACKAGE THESE & I WILL ALSO SEND THEM IN A THIRD PARTY LEATHER HARD SOLID BODIED BINOCULARS CASE FOR ADDITIONAL PROTECTION & STORAGE
THE BINOCULARS ARE THE EXACT ONES AS SHOWN IN THE PHOTOGRAPHS WHICH WERE TAKEN BY MYSELF SPECIFICALLY FOR EBAY LISTING PURPOSES
WORLD WAR 1 2 WW1 WW2 ONE TWO GERMAN GERMANY EAST WEST  ISSUE 8X30 8 X 30 6X30 10X50 10 50 RUSSIAN RUSSIA USSR LEICA CARL ZEISS SWAROVSKI GERMAN GERMANY LEITZ WETZLAR MILITARY ARMY MARINE LEITZ OPTOLYTH
FEEL FREE TO ASK ANY FURTHER QUESTIONS!!!
BINOCULARS WILL BE SENT INSURED SIGNED FOR DELIVERY!!!
Category: Cameras and Photography:Telescopes and Binoculars:Binoculars and Monoculars
Location: Scunthorpe
Click here for more information and to buy.
See below for similar items.
See more from eBay…
---
We can't find an exact match in our shopping database. Have a look at the similar items below, or try using the search box.
Items 1 to 15 of 35857

Items 1 to 15 of 35857