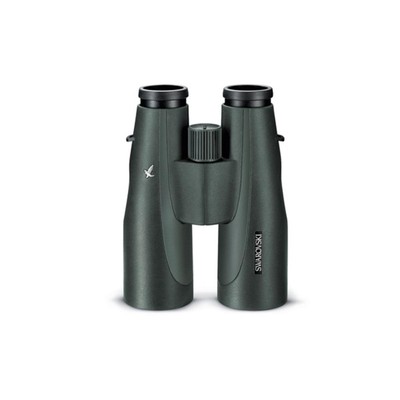 Click here for more information and to buy.
BushWear Swarovski SLC 8X56 1,475.00 SLC 8×56 W BLet there be lightWith the high-luminosity SLC 8×56 model, you will benefit from binoculars that offer exceptionally high transmission and you will be thrilled by their optics that have been optimized for night use, with outstanding edge-to-edge sharpness and a large field of view. The extended depressions for improved grip and the balanced weight ensure maximum comfort when using them.THE EXPERIENCED EXPERTHunting at dawn and dusk and over long distances poses particular challenges for both hunters and technology. The SLC 56 binoculars provide you with optimum support whatever the situation. These binoculars stand out thanks to their excellent HD optics for twilight use, which provide impressive edge-to-edge sharpness. Excellent viewing comfort is ensured by the perfectly balanced weight and extended depressions that provide a good, steady grip and prevent any feeling of fatigue when observing for hours on end.  
Category: Cameras and Photography:Telescopes and Binoculars:Binoculars and Monoculars
Location: Stirling, UK
Click here for more information and to buy.
See below for similar items.
See more from eBay…
---
We can't find an exact match in our shopping database. Have a look at the similar items below, or try using the search box.
Items 1 to 15 of 3273

Items 1 to 15 of 3273