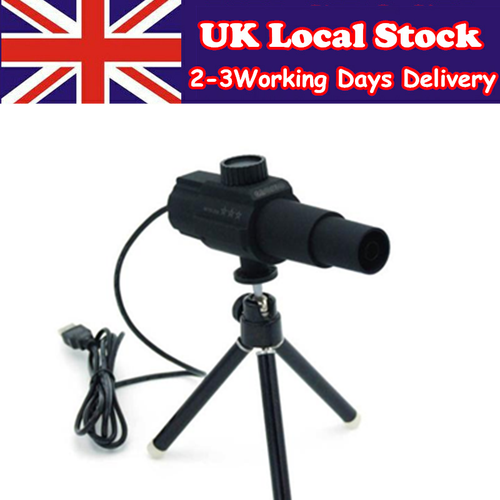 Click here for more information and to buy.
Store category Sign Up Now ! You may also like Smart Digital Monocular Telescope W110 70X 2MP Camera for 2km Monitor&Watch 2016
Product Description
W110 Smart Digital Monocular Telescope 70X HD 2MP Camera for 2km Monitor&Watch
70 Times zoom,apply for long distance watch and monitor
Cooperated with digital telescope software, you can capture a moving object, videotape it, sound the alarm and perform an online live show
It adopts highly compressed video files that only occupies very small space, so you do not have to worry about your limited hard disk space
Description
This is one of the latest Smart Telescopic Monitor System, and it can be widely applied to many fields. Inherited with Traditional monitor camera's functions, besides, it has many other advantages. It can monitor through further distance and easier installation and debugging without circuitry, power, control and storage hosts. All you need is just a set of computer; anybody can perform this interesting task with great sense of accomplishment. Watch sport matches and open-air concerts, Household anti-theft and factory monitor, Police lawsuit detection, Animal observation, Astronomical observation, detection of defective products of industrial production, etc.
Specifications:
Camera: 2 Megapixel
Pixel: 2 Megapixel
Angle of view: 2 degree
Light filter: Daily One
Connector: USB 2.0 or upper version.
Machine size: 150*40 MM
USB wire length: 1.5 M
Tripod Size: 150 – 250MM Height.
Compatible System: Windows 7, Windows 8.1 and Windows 10
Software Language supported: English, French, Chinese, Traditional, Malaysian, Japanese, Korean, Thai, Vietnamese, German, Italian, Spanish, Arabic, Portuguese
Software functions: movement detection, spot monitor, photographing, videotaping, live webcasting.
Package Included:
1x USB digital telescope
1x Tripod stand
1x Installation CD
1x User manual
Payment Delivery details Terms of sales About us Contact us Payment 1. We only accept payment via PayPal, other payment is not acceptable.
2. Please make sure your shipping address is the same of your PayPal address before you pay. We will not be responsible for
such a case if you change you shipping address as we have shipped your items out.
Delivery details (1).Items are posted to the buyer's Paypal address, so please check your shipping address before marking payment.(2).Provided payment has been received before posting time, items will be shipped within 1-3working days.(3)Delivery usually takes between 5-7 business days.However, please keep in mind that times there may be an unusual delay in delivery by shipment carrier, which is
something out of our control.
Terms of sales
The Successful Highest Bidder must complete the sale transaction within 8 days from the date of receipt of email notification
following the end of the sale. The quicker you pay; the sooner you will receive your new purchase! It is in your best interests to
pay quickly so you can start using your new product!
(1) All items are shipped in Brand New Condition unless otherwise stated
(2) We abide by all eBay trading rules. About us (1).There is only a warehouse in UK which means fast and free delivery.(2).But our company group is still in China,we will make sure to reply your message within 24hours(except for
Weekends),if you send messages to us on Sarturday or Sundays,sometimes, we will reply you by next Monday,pls
understand.
Contact us
(1)Any question feel free to contact us . We'll back to you in 24 hours on working days, 48 hours on weekends or holidays. Any
problem, we'll do our best to solve it.
(2) Therefore,do no hesitate to contact us ,if there is anything else we can do for you kindly let us know.
Category: Cameras and Photography:Telescopes and Binoculars:Binoculars and Monoculars
Location: bedforshire
Click here for more information and to buy.
See below for similar items.

Smart Digital Monocular Telescope W110 70X 2MP Camera for 2km Monitor&Watch 2016
£32.59

W110 70X Digital Monocular Telescope 2MP USB Camera Smart for 2km Monitor Safety
£35.00

W110 70X 2MP USB Camera Smart Digital Monocular Telescope for 2km Safety Monitor
£35.00
See more from eBay…
---
We can't find an exact match in our shopping database. Have a look at the similar items below, or try using the search box.
Items 1 to 15 of 86824

Items 1 to 15 of 86824