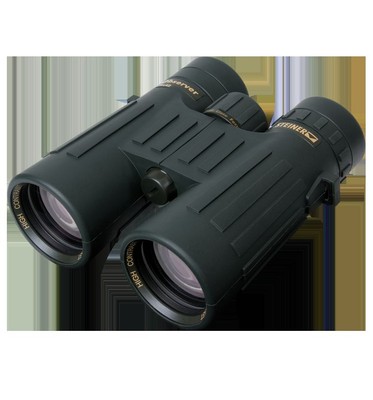 Click here for more information and to buy.
Online-Streitbeilegung gemäß Art. 14 Abs. 1 ODR-VO: Die Europäische Kommission stellt eine Plattform zur Online-Streitbeilegung (OS) bereit, die Sie unterhttp://ec.europa.eu/consumers/odr/ <http://news.trustedshops.com/go/8/1J3DVAI4-1J34VJM6-1J34VJLY-X3R1D69.html> finden. Observer 8×42
The description of this item has been automatically translated. If you have any questions, please feel free to contact us.
Observer 8×42
Product Features: STEINER High-Definition-Opticsguarantees sharp images in high resolution with high image contrast and color reproduction. First-rate compensation technology and light transmission for bright, clear images, even in poor visibility conditions.Fast-Close-Focusminimal, continuous focusing on central focusing for fast, absolute sharpness from close range to infinity. Comfortable and easy focusing.Extreme robustnessby durable Makrolon polycarbonate shell. Printing Waterproof up to 2m, Nitrogen pressure filling via 2-way-valve technology to prevent condensation inside, the temperature range of -20 C to +70 C. Non-slip NBR Longlife rubber armouring resists oil, acid and weathering of time for reliable use over generations.Lightweight Designwith folding mechanism ensures extreme maneuverability and compactness.Maximum user comfortThe sophisticated ergonomics of STEINER Comfort Grip thumb grips. Perfect and safe handling – even after extended use in poor weather conditions.Ergonomic eyecupsMade of skin, age-resistant silicone allow observation comfort and protection from side light and drafts. For use with glasses easy to fold.ClicLoc StrapThe binoculars always remain firmly in harness and can be easily detached with just one seconds handle and refit – See more at: http://www.steiner.de/fernglaeser/wildlife-xp-10×26#sthash.gDV7dfoQ.dpuf Die neue Observer Serie ist fr den vielseitigen Einsatz konzipiert, um jede Situation unter allen Bedingungen zu meistern. Zwei Fullsize-Modelle in einem leichtgewichtigen Design bieten eine komfortable Ergonomie fr Langzeitbeobachtungen, helle Bilder, gestochen scharfe Auflsung und ein groes Sehfeld. Kaum ein anderes Fernglas in diesem Preis-Leistungsverhltnis bringt Sie fr so nah an die klaren, scharfen Details heran.The Observer 8×42 is a versatile all-round binoculars with 8x magnification. Lightweight with bright images up into the twilight.THE PERFECT ALLROUNDERThe versatile binoculars for universal use. Product Features: STEINER High-Contrast-Opticsdelivers bright, brilliant, high-contrast images with high sharpness up to the vicinity of 2 m.Fast-Close-Focusminimal, continuous focusing on central focusing for fast, crisp details from close range to infinity. Comfortable and easy focusing.High Robustnessthrough robust and durable Makrolon polycarbonate housing, temperature range from -15 C bis +55 C. Rutschfeste NBR-Longlife-Gummiarmierung widersteht l, Sure und Witterungseinflssen.ergonomic designwith rubberized controls ensures comfortable observations with effective noise attenuation. Cylindrical eyecupsmade of soft, skin-friendly, non-aging silicone.Roof Designwith less volume so as not to interfere with the observation. Binocular Specifications: Model: 2313Objective lens diameter: 42 mmMagnification: 8 xWeight: 696 gWidth: 128 mmHeight: 148 mmDepth: 65 mmExit pupil: 5.3mmLight intensity: 27.6Twilight factor: 18.3Field of view at 1000 m: 116 mFocus type: Fast-Close-FocusClose Focus Range: 2 mHigh-performance optics: STEINER High-Contrast OpticsWater resistance: yesFunctional Area: -15 C to + 55 CEyecups: Cylindrical eyecupsRubber coating: NBR-LonglifeCarrying Strap: StandardBelt Attachment: StandardLens caps: yesRain protection cover: yesBag: yes
Trading House Selting
Martin SeltingCardinal von Galen Street 25
46342 Velen
Telephone: 02863 8292
Seller's Other Items view
As the preferred Save in My eBay sellers
Features Waterproof EAN 9780206639624 MPN Does Not Apply Brand Steiner Manufacturer Number 2313 Lens Diameter 42 Design Principle Porro Prisms Product Type Binoculars Max. Magnification 8
Category: Cameras and Photography:Telescopes and Binoculars:Binoculars and Monoculars
Location: Velen
Click here for more information and to buy.
See below for similar items.
See more from eBay…
---
We can't find an exact match in our shopping database. Have a look at the similar items below, or try using the search box.
Items 1 to 15 of 2149

Items 1 to 15 of 2149