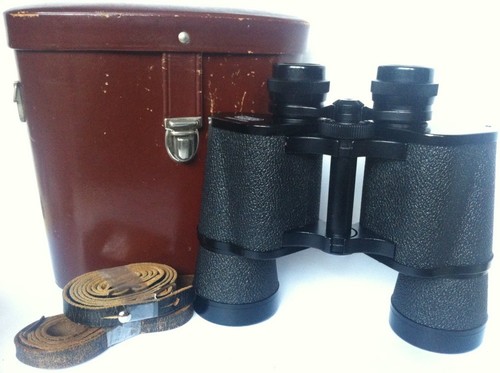 Click here for more information and to buy.
Japan Made Crispy Clear CARL ZEISS JENA JENOPTEM 10X50W BINOCULARS
****It is inEXCELLENTCondition &PERFECTWorking Order!****For Collection or UseWe are professional people in items we sell. This means that we are different to almost all other sellers on Ebay. All our items are professionally serviced and guaranteed in quality, but others they just buy and re-sell. When you take the cost of the service into account, our items are priced lower than others and our buyers have less hassles if there are any quality issues or problems or return postages and process it takes. We are the Ebay biggest Carl Zeiss/Pentacon used items seller on all Ebay sites.
Condition:Thelensesandprismshave notrace of fungus and are very clean. Focusing of both the whole piece and individual eye piece aresmooth and accurate. No scratch, fungus or damage on any glasses. Case has some surface scratches.It isoffering sharp contrast and colour resolution, giving an exceptionally bright, clear, well-defined image. Perfect collimation ensures the best performance is obtained without eyestrain.This is asuperb binoculars and a joy to use. Its performance is as good as Germany made ones.What is included:Carl ZeissJENA 10 x 50 Binoculars;A leather Strap;A Leather Case with Strap.Please see pictures for confirmation of cosmetic condition. All pictures are of the item for saleBid with confidence on my items(UKPowerSeller)!Payment:All payments must be in the form of Pound Sterling. Payment needs to be made in3 days after bid ended.Notes on post/ shipping/packing chargesThe following listedHandling & Postagecharges are NOT just for the actual cost of post! It also covers packing and handling costs which includes: travel costs to/from post office, wrapping material and print costs etc. These costs are increasing all the time, but I try to be fair. If they are not acceptable then please do not bid.Handling & Postage:UKpost only. If you win more than one item from me, I will ship at reduced rate.If you win more than one item from me, I will ship at 10% discount of total Handling & Postage costs.
Track Page Views WithAuctiva's FREE Counter
Track Page Views With
Auctiva's FREE Counter
Category: Cameras and Photography:Telescopes and Binoculars:Binoculars and Monoculars
Location: Gloucester
Click here for more information and to buy.
See below for similar items.
See more from eBay…
---
We can't find an exact match in our shopping database. Have a look at the similar items below, or try using the search box.
Items 1 to 15 of 4569

Items 1 to 15 of 4569