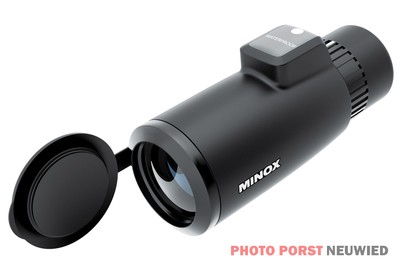 Click here for more information and to buy.
Minox Binoculars Monocular MD 7×42 C Black – Minox Specialist Retailer
The description of this item has been automatically translated. If you have any questions, please feel free to contact us.
If you have any questions or need any further information, please please contact us or write to us an email. Shipping free within Germany! Original product by the authorizedMinox Dealer.
New with bill!
MINOX monocular MD 7 x 42 C black
With the Super Compact and lightweight compass monocular MINOX MD 7 x 42 C.
have your navigator while everywhere. Optical brilliance, a wide
Field of view and 7x magnification and a high-precision compass in
7 x 42 C a compact design make the MD to the universal
Companions on land and on board. The MIL reticle in monocular is full with popular MIL reticle in
Riflescopes compatible and has a 1 mrad classification in the center.
The reticle is ideal for orientation in the field,
for distance determination and for use by the spotter. Product Features: 7x magnification
High-quality optics
Precise analog compass
Extremely handy and compact
wide field of view up to 114 meters
Waterproof up to 1 meter depth
weight: 370 g Specifications:
Magnification: 7x
Entrance pupil: 42mm
ustrittspupille: 6 mm
Field of view at 1000 m: 113,4 m / 6.5
Eye relief: 20,5 mm
Short range limit: 12 m
Twilight factor: 17,2
Operating temperature: -10 to + 45 C
Waterproof: 1,0 m
Height/width/depth: 65 x 61 x 143 mm
Weight: 150 g
Order No. 62209 – black
Original product by the authorizedMinoxDealer. Herstellernummer 62209 Marke Minox EAN 4007450622093
Category: Cameras and Photography:Telescopes and Binoculars:Binoculars and Monoculars
Location: Neuwied
Click here for more information and to buy.
See below for similar items.
See more from eBay…
---
We can't find an exact match in our shopping database. Have a look at the similar items below, or try using the search box.
Items 1 to 15 of 184697

Items 1 to 15 of 184697