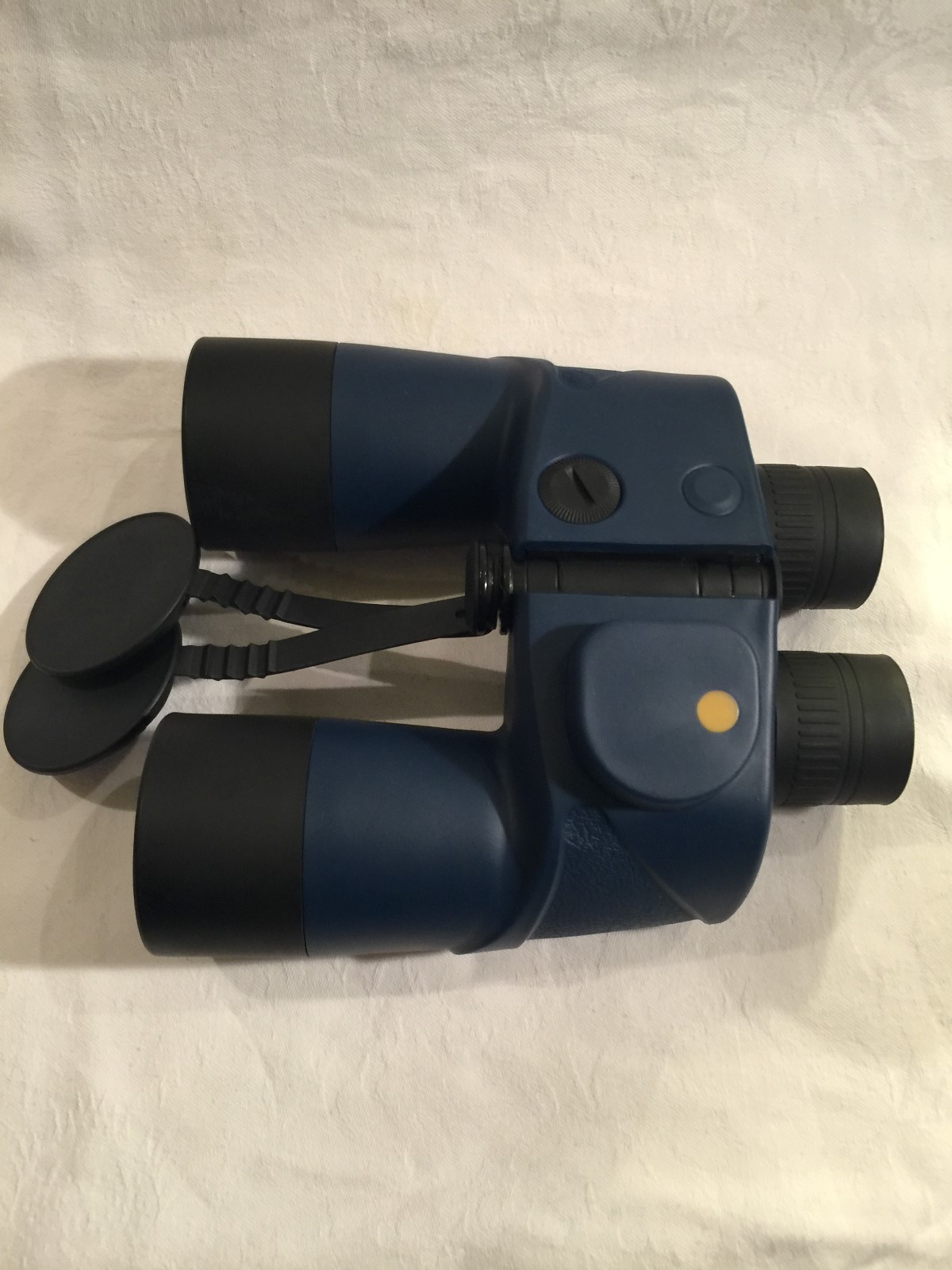 Click here for more information and to buy.
Marine Compass Binocular – 7 x 50 delivers clear vision in even theworst weather conditions of fog, rain, ice, and the hazards of salt waterexposure. A carrying case and straps are included .
Waterproof, dust proof all weather binoculars suitable foroutdoor use even under severe conditions such as water sport and mountaineering.
Never used – unwanted present – new (no box)Fully Waterproof – Nitrogen Filled (no internal fogging) – BuiltIn Illuminator – BAK4 Prisms – High Resolution Optics – Sharp Image in verypoor light Levels. Internal rangefinder scale and directional compass withillumination switch indicates the distance or size of the object being viewedand is orientation. Rubber coated bodyprovides great shock resistance and comfortable touch, firm graspA reliable, nicely damped compass is provided in the right eye'ssightline, along with mil scale graticules. The compass can be illuminated in very poorlight, but this is rarely necessary given the very effective daylightilluminator. Wide field of view, deep focus, large diopters, good eye relief andindividual eyepiece adjustment, combine with a lighter body shell thanpreviously found in this style.Rubber eyecupsIndividual eye piece dioptreMain bodyObjective lensCompass caseCompass light switchBattery compartmentStrap holderInstructions
Category: Cameras and Photography:Telescopes and Binoculars:Binoculars and Monoculars
Location: London
Click here for more information and to buy.
See below for similar items.
See more from eBay…
---
We can't find an exact match in our shopping database. Have a look at the similar items below, or try using the search box.
Items 1 to 15 of 171815

Items 1 to 15 of 171815