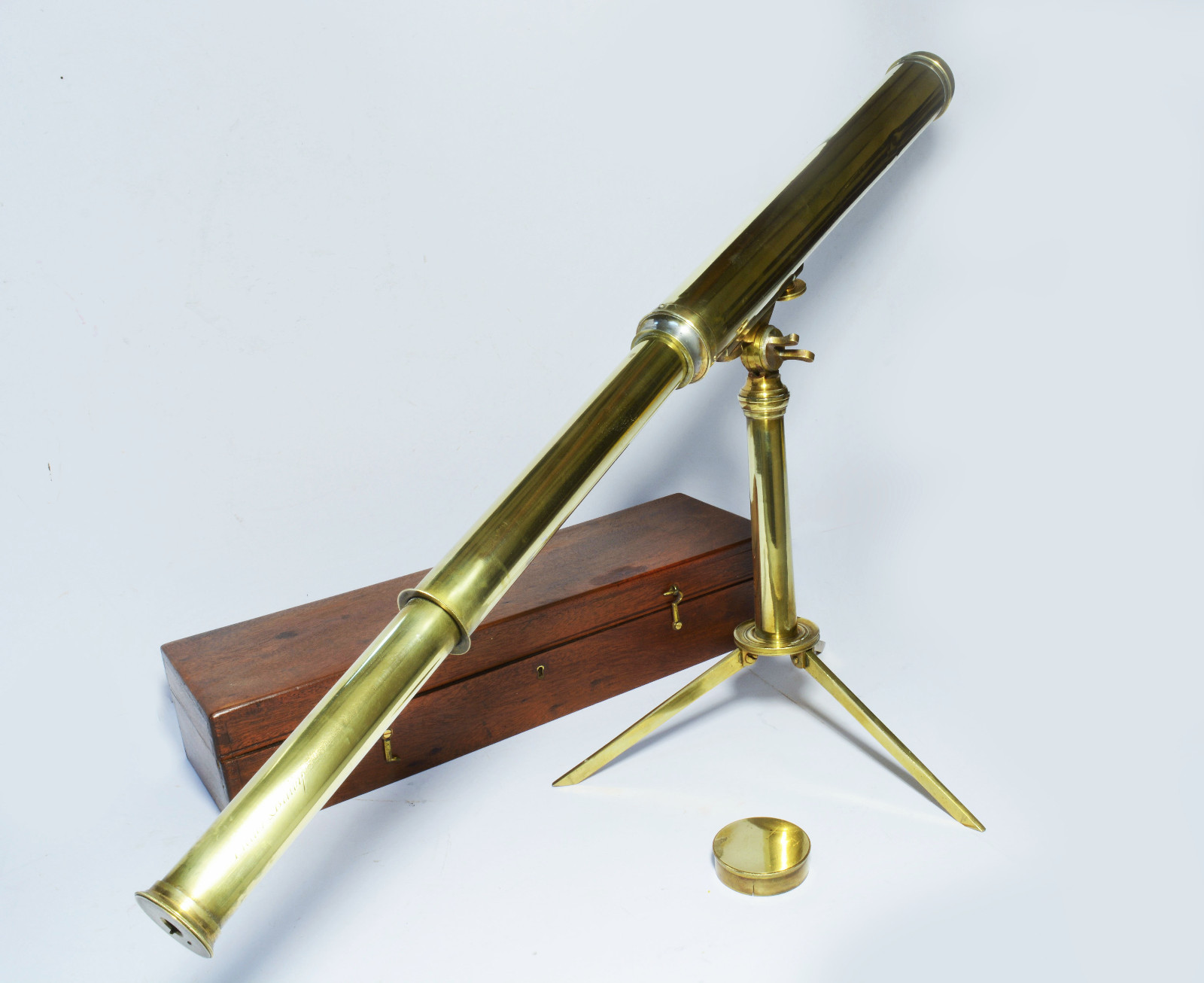 Click here for more information and to buy.
An extremely old three-draw brass telescope on stand by the Sheffield maker, Proctor and Beilby. Proctor and Beilby were a small but quite well-regarded firm of opticians that were established in 1773, also being registered silversmiths and known for their brass work. The company was run by Charles Proctor, a native of the town, and Thomas Beilby, originally a teacher from Birmingham. It established a small but highly-skilled workforce making – among other things – accurate copies of the famous Dollond telescopes. The business was at its peak at the end of the Eighteen century and was wound up soon after Proctor's death in 1808. By then, it had a considerable net worth of around 30,000 (2 million in today's money). This particular telescope survives in remarkably good shape given its considerable (200 years plus) age and is still very usable. It measures 30 inches long, stands 13″ high and comes complete with its original mahogany case. It is nicely engraved with the makers name.
Category: Antiques:Marine/Maritime
Location: Penrith, Cumbria
Click here for more information and to buy.
See below for similar items.
---
We can't find an exact match in our shopping database. Have a look at the similar items below, or try using the search box.
Items 1 to 15 of 240498

Items 1 to 15 of 240498