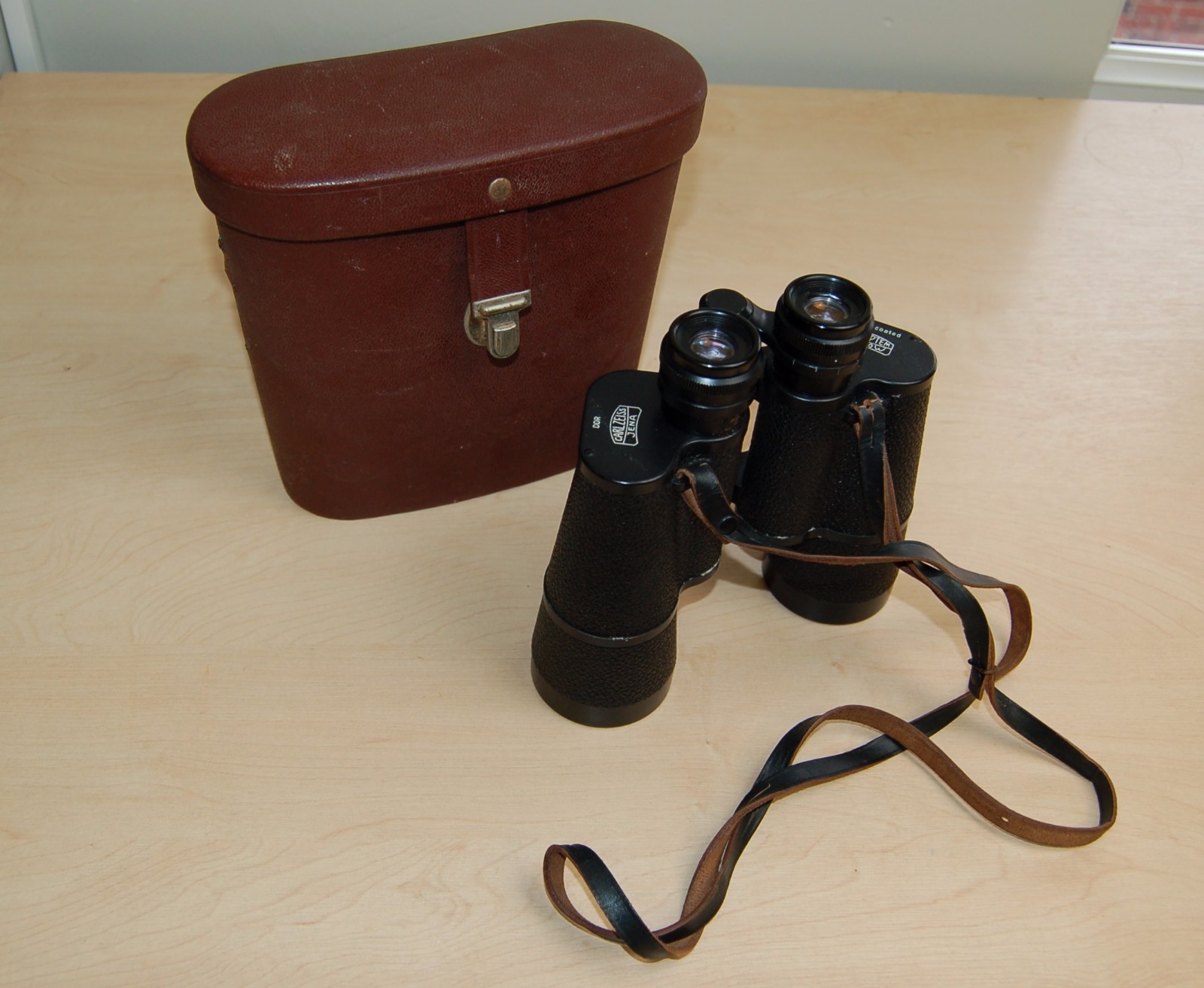 Click here for more information and to buy.
10×50 W binoculars marked CARL ZEISS and the make JENA and JENOPTEM. There is a case with them, but as there is no makers mark on it, we are uncertain if it is original (it has also had its strap broken off). There are condition issues with the binoculars so they may appeal more to a collector rather than someone who wants to use them on a day-to-day basis. The serial number 6605075 would point to them being made in 1987 (we found a list via Google).
——————————-
*24
Category: Cameras and Photography:Telescopes and Binoculars:Binoculars and Monoculars
Location: Portsmouth
Click here for more information and to buy.
See below for similar items.
---
We can't find an exact match in our shopping database. Have a look at the similar items below, or try using the search box.
Items 1 to 15 of 2212161

Items 1 to 15 of 2212161