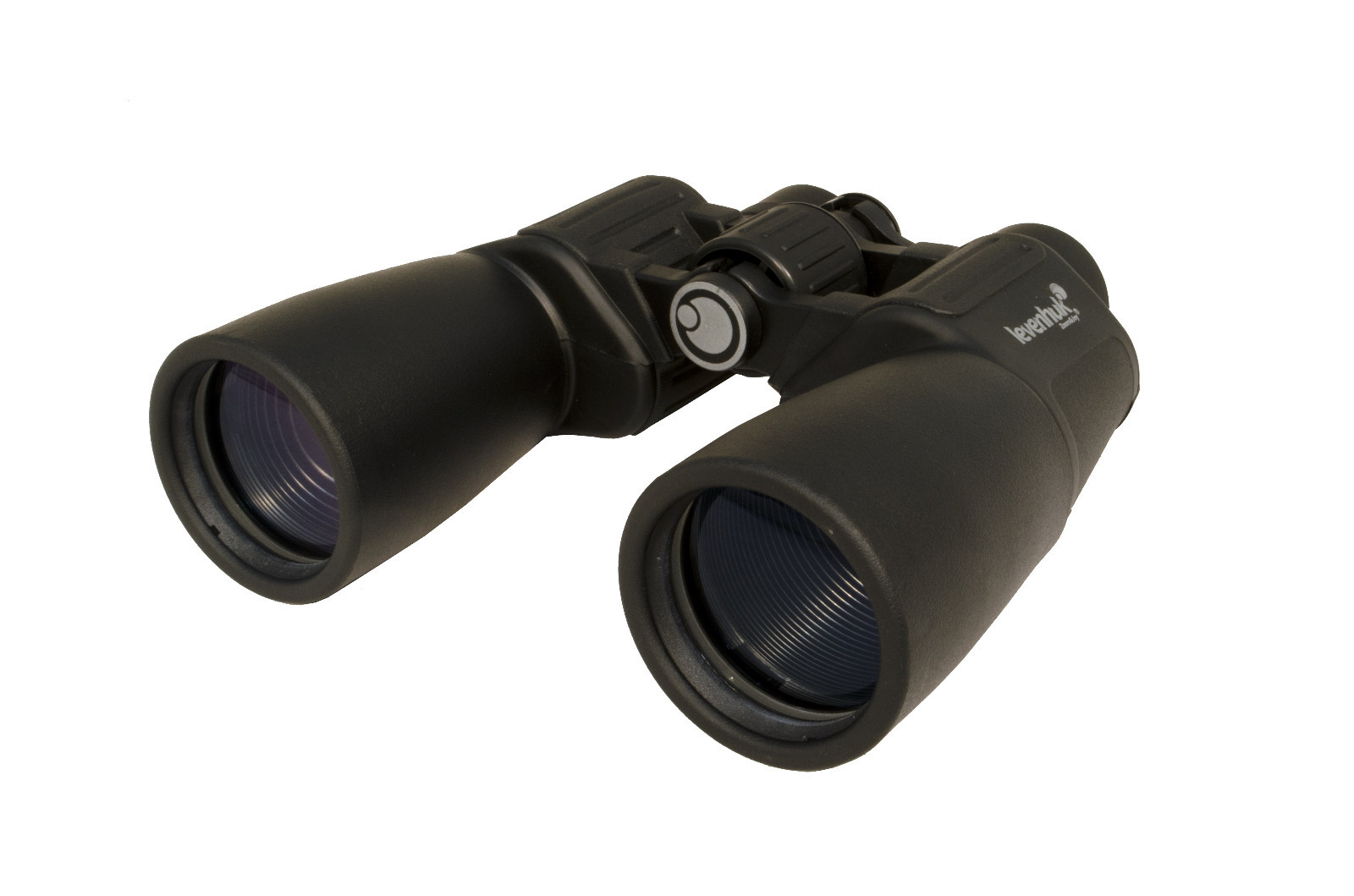 Click here for more information and to buy.
With Levenhuk Sherman 16×50 Binoculars very distant objects that are hardly noticeable with the naked eye will appear as if they are just a few feet away you will get truly sharp, clear, and detailed views. Powerful 16x magnification allows you to study objects from a considerable distance, and the high aperture lenses ensure perfect visibility even at dusk. The binoculars are completely waterproof you wont need to pause your observations because of rain or snow. Discover the world with Levenhuk Sherman 16×50 Binoculars!The optics are made of quality BaK-4 optical glass. The Porro-prism design allows minimizing light loss and reflection problems inside the binoculars. The lenses are multi-coated. The shell is filled with nitrogen, and thats why the optics will stay fog-free even in high humidity. Levenhuk Sherman 16×50 Binoculars create bright, clear, and sharp images in any weather conditions.Levenhuk Sherman 16×50 Binoculars are designed especially for beginners, and that means they are easy to use. You can effortlessly tune the binoculars as you want: Just change the interpupillary distance and adjust diopters to fit your individual vision needs. The long eye relief allows you to observe while wearing eyeglasses. The eyepieces are equipped with soft rubber eyecups they help to eliminate side glare for even more comfortable observations.The hermetically sealed shell protects the instrument from moisture, dust, and dirt. Levenhuk Sherman 16×50 Binoculars are completely waterproof. The binoculars, with their embossed rubber surface, lie comfortably in your hand and won't slip out even when your hands are wet. Levenhuk Sherman 16×50 model provides high magnification power thats why we recommend using a tripod for greater stability of the instrument and, therefore, better image quality. Theres a special tripod jack on the binoculars body.The kit includes:
Levenhuk Sherman 16×50 BinocularsEyepiece and objective lens capsPouchStrapCleaning wipeMagnification, x16TypePorro prismOptics materialBaK-4 glassOptics coatingmulti-coatedObjective lens diameter (aperture), mm50Exit pupil diameter, mm3.1Eye relief, mm20Relative brightness9.6Resolution threshold, arcseconds8.4Field of view, 2.7Field of view, m/1000 m
yds/1000 ft47
141Close focus, m
ft6
19.7Eyepiece diopter adjustment, diopters4Interpupillary distance (IPD), mm6070FocusingcentralEyecupsrubberOperating temperature range, C
F-15…+40
5…104Adaptable to a tripodyes
Dimensions, mm
in198x182x65
7.8×7.2×2.6Weight, kg
lbs0.917
2.022
Category: Cameras and Photography:Telescopes and Binoculars:Binoculars and Monoculars
Location: Leicester
Click here for more information and to buy.
See below for similar items.
See more from eBay…
---
We can't find an exact match in our shopping database. Have a look at the similar items below, or try using the search box.
Items 1 to 15 of 4737

Items 1 to 15 of 4737