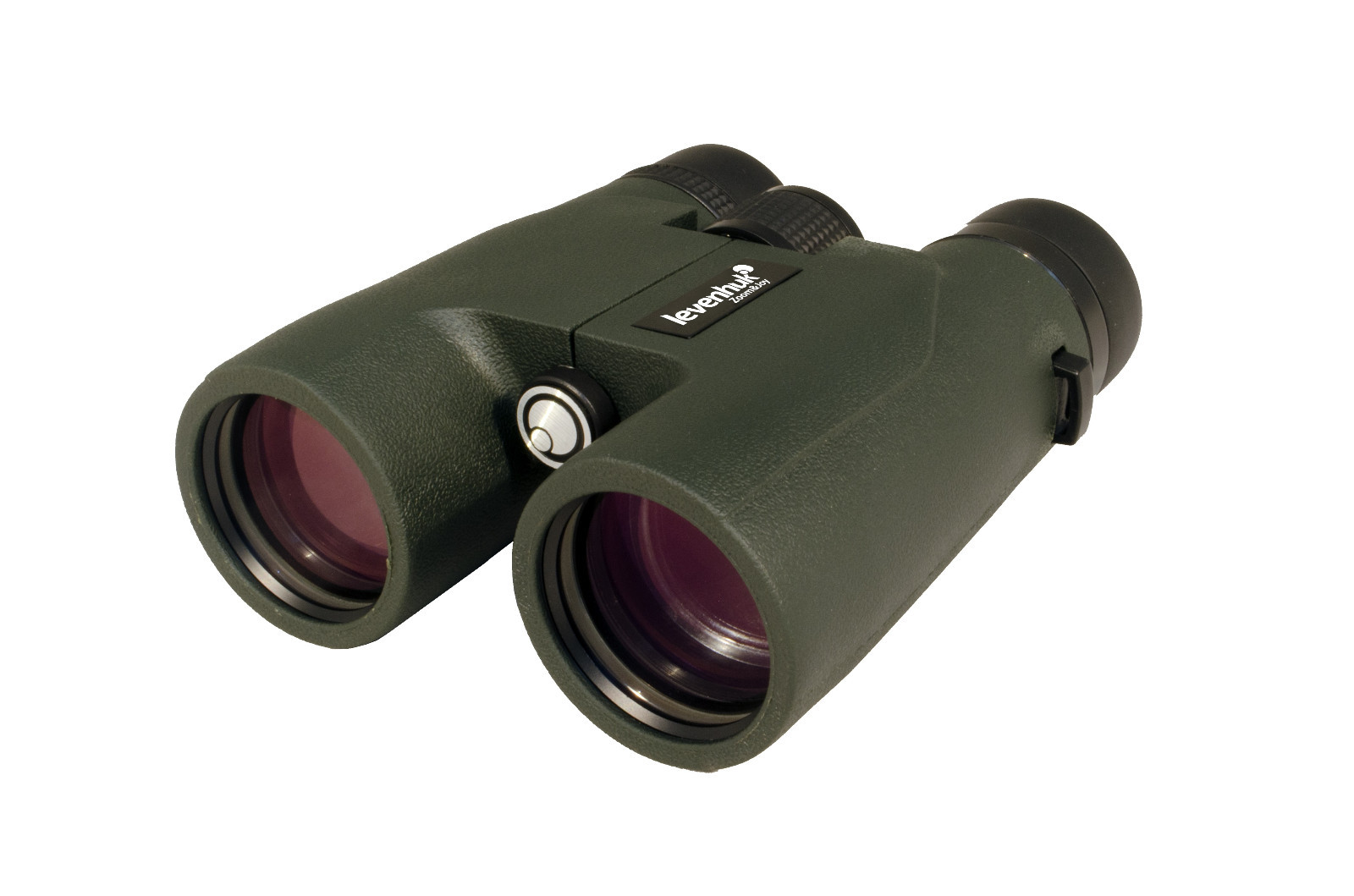 Click here for more information and to buy.
Long distance and bad weather are not an obstacle to quality observations when you have Levenhuk Karma PRO 10×42 Binoculars! The high-quality advanced optics of this model produce clear and crisp images. 10x magnification allows you to observe even very distant objects, and the high aperture objective lenses ensure great visibility even in low light conditions. The waterproof body makes it possible to observe in any weather. Levenhuk Karma PRO 10×42 Binoculars are not afraid of any challenges! The eyepieces are made of four optical elements in three groups and ensure crisp and sharp images. The lenses are covered with full multilayer coating, which increases light transmission. The binoculars produce images in living, natural colors. The shell of this model is filled with nitrogen to prevent the optics from fogging in high humidity.Its very easy to adjust Levenhuk Karma PRO 10×42 Binoculars to your individual eyesight. You can change interpupillary distance and easily adjust diopters with the diopter adjustment ring on the right eyepiece. Its very convenient to set the desired distance between the eyepieces and your eyes by using the twist-up eyecups. The embossed rubberized shell of army green color doesnt slip in your hands. Levenhuk Karma PRO 10×42 Binoculars are completely waterproof, so you can use them in any weather!The kit includes:
Levenhuk Karma PRO 10×42 BinocularsEyepiece and objective lens capsStrapCleaning wipePouchUser guideMagnification, x10TypeRoof prismEyepieces4 elements in 3 groupsOptics materialBaK-4 glassOptics coatingfully multi-coated;
aluminum and silver coating without phase correctionObjective lens diameter (aperture), mm42Exit pupil diameter, mm4.1Eye relief, mm14Twilight factor20.49Relative brightness17.64Resolution threshold, arcseconds5.6Field of view, 5.8Field of view, m/1000 m
yds/1000 ft101
304Close focus, m
ft2
6.6Eyepiece diopter adjustment, diopters3Interpupillary distance (IPD), mm5674FocusingcentralEyecupstwist-upBody materialplastic steelWaterproof specificationimmersion at a depth of up to 1 meter for up to 30 minutesOperating temperature range, C
F15…+60
5…140Adaptable to a tripodyesUsageGeneral use product.
May be used by kids
over 3 years old.Dimensions, mm
in137x127x50
5.4x5x2
Need Advice? – We are here to help – Contact Seller
Please feelfree to ask any questions about this listing or binoculars in general.
If you areinterested in particular models, magnifications or styles please ask.
We may be able to help and have access to a range of over 400products which are not all featured on Ebay.
Ifyou have a specific use or budget in mind but are unsure whichbinocular you need I can recommend the type that would be most suitable.
Trade and Commercial Buyers welcome – For prices and quantity discounts use contact seller.

Signup for my email newsletters byadding my eBay Shop to your Favorites
Please readthe following PaymentInstructions, ShippingInformation and ReturnsPolicy.
Youare agreeing to these terms and conditions when using 'Buy It Now','Best Offer' or bidding on this listing.
Paymentinstructions
Acceptable payment methods: PayPalonly.
All payments expected within 3 days of auction end.
Goods will NOTbe shipped until cleared/confirmed payment is received.
Non payment will result in bidder being blocked from further listingsby this seller.
Shipping Information
Goods will be dispatched within 2 working days of cleared payment(Payments received after 5pm are classed as received on the nextworking day).
Recorded postage option is offered onall items, ifbuyers select non-recorded postage methods this is at their own risk.
Seller accepts no responsibility for items lost/delayed in the post.
Proof of postage is obtained for all items and will be forwarded tobuyer if requested.
Multiple purchases (purchased and paid as one transaction)qualify for an automatic postage discount.
Shipping is by Royal Mail, ParcelForceor DHL – We can not and will not guarantee the delivery times of theseservices as they are beyond our control.
Returns Policy
In the unlikelyevent that goods are faulty on receipt or found to differ significantlyfrom the item description:
Please use the contact seller option toarrange item return for exchange or refund.
Items will be exchanged or refunded onlywhen the faulty product has been received.
Unwanted items can be returned within 14days but must be in new condition and are subject to charges if condition is unacceptable or parts/accessories are
missing.
Postage costs for unwanted items willnot be refunded.
The seller reserves the right to cancelany order.
PLEASEDO NOT BID IF YOU DISAGREE WITH ANY OF THE ABOVE TERMS AND CONDITIONS
Category: Cameras and Photography:Telescopes and Binoculars:Binoculars and Monoculars
Location: Leicester
Click here for more information and to buy.
See below for similar items.
See more from eBay…
---
We can't find an exact match in our shopping database. Have a look at the similar items below, or try using the search box.
Items 1 to 15 of 151840

Items 1 to 15 of 151840